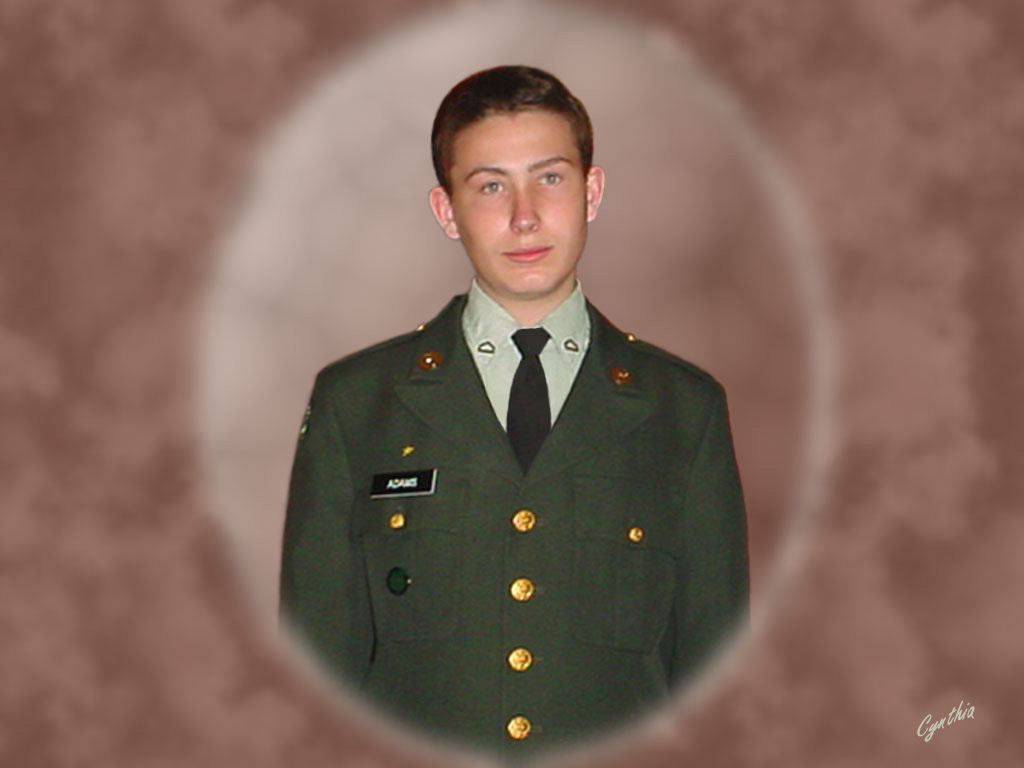 photo taken year 2005 - Highschool JROTC
updated January 2008

My name is Donovan
Remembering back when I was 13 years old.

My favorite hobbies were riding bicycles, roller blading,
swimming, soccer, basket ball, and playing nintendo.
I also liked to camp out doors. I got a tent and a
sleeping bag one Christmas and camped in our frontyard.
For my birthday I got to go fishing with my dad.
We took out the "Can Too Canoe" which name is
a joke between my mom and dad.
My mom didn't want to spend money buying
a canoe and said, "You cannot canoe!"
And my dad said, "Can too canoe!"
My dad promptly went out and built his own canoe.
Now we use the canoe to go fishing and to just to have fun.
One time a while back we had a flood and my
friends and I conoed up and down the street all day
until the flood waters subsided.
Another of my favorite things to do was to
go to the beach. We went to the La Jolla tide pools
and I had found an octopus and some hermit crabs.

I liked to read and play games on my computer.
One of my favorite places to visit on line was
NICK.COM.
It's a great place for kids (and parents too).
But, be sure to
BOOK MARK
our home so you can come back.
We have a lot of cool places to visit.

I have had many friends, and would like to introduce
my very best one.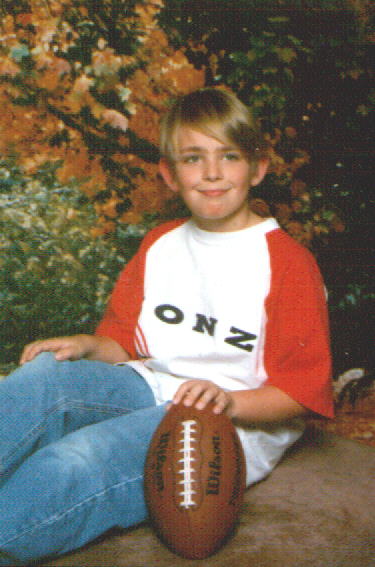 Michael was and is my best friend.
We had known each other for 4 years.
Michael spent so much time at our house
that my Mom said he was her "other son."
We had many pets back then. I personally had
2 parakeets, a turtle, a siamese cat, a tank full of
frogs, a snake, a taranchula and an iguana.
If you like pets a lot you can see ours on the "PET PAGE".

My Mom , Grandma and Great Aunt Loretta
do many craft projects.
My Grandma has made my brother and me
pillows and quilts for our beds.
She and my Great Aunt Loretta
had made us lap blankets and
decorative pillows for our couches...
My Mom was the artist in our family.
She made refrigerator magnets, wall plaques,
photo frames and figurines out of clay.
Keep following the "FORWARD" links
and you can meet them all.
(music : Baby Baby)